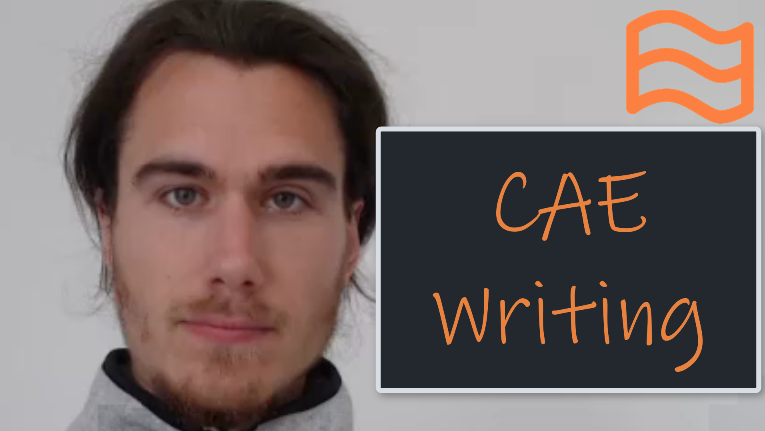 CAE Writing Course
At the moment my CAE Writing course has over 8 pages of useful tips and techniques to help you in the exam.
On this page I will give you a quick overview of what you will learn in this course and how to navigate my CAE Writing course effectively.
Course highlights include:
-Analysing examples from sample CAE writing test papers.
-Techniques, tips and useful language to use in every part of the CAE Writing test.
-Practice exercises.
-Homework exercises.
-Useful CAE writing tips and CAE resources.
I have created the content on the following pages in a specific order. So make sure you don't skip content and watch all the videos from beginning to end. There are hidden tips and pieces of advice along the way.
At the bottom of every page you will find a 'Next Video >>' link. Simply click this link to follow the order of the course.
Now, watch the video below and learn the best way to benefit from this course. Press the 'cc' button when the video starts to add subtitles: