FCE Listening Part 1
Listening is the hardest part of the exam for many students.
This is what my youtube followers told me in my 'community' tab: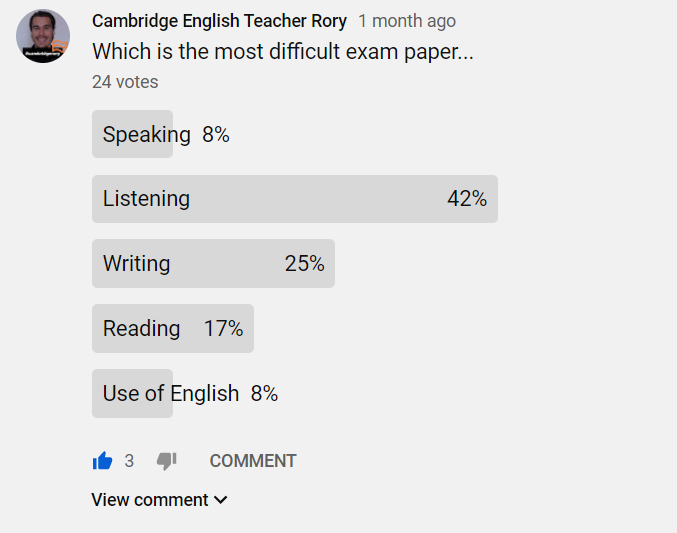 To follow me on youtube and contribute to these posts, subscribe here.
Extra FCE Listening tip: Download a free 30 day trial of audible and listen to audio books for free! Sign up here: https://amzn.to/2EfUl47
Try to find some books with different accents. Here are a couple which I recommend:
FCE Listening Part 1 Technique
Watch this video to learn a great technique for part 1 and remember to watch to the end and complete the homework exercise.
FCE Listening Sample Paper 1
FCE Listening Audio Files
Listening Answer Key - page 2