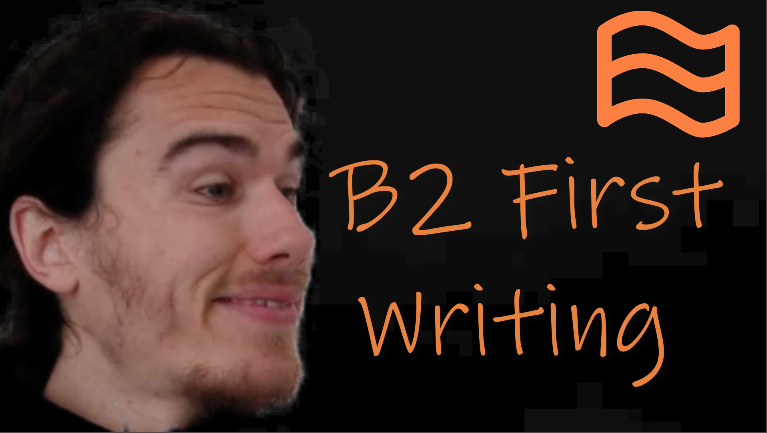 FCE Writing Course
Are you ready to improve your writing style and technique?
Are you ready to learn how to get good marks for every type of FCE writing?
If the answer is: "Heeeeeeeeeeeeeeeeeeeeeelllllllllllllllllllllllllllll yeeeeeeaaaaaaaaaaaahhhhhhhhhhhh", (sorry, I left my fingers on the keyboard a bit long there), this B2 First: FCE Writing course is for you.
By the way, I like to dance.
I can't dance like this.
But I can help you pass the FCE writing test, so let's continue with that.
There are lots of different writing questions you might face in the exam. I will dedicate at least one page of my course to each FCE writing.
FCE Writing Tip: Learn the examiners marking criteria. Luckily for you, I will explain this to you. Just continue following the 'Next Video >>' buttons at the bottom of every page and make sure you don't skip content!
There are many extra tips, mini exercises and homework exercises in the videos and if you want to prepare effectively, you should complete all of them!
---
FCE Writing Test Introduction
FCE Writing Exam Format
FCE Writing Marking Criteria
How To Write An FCE Essay
How To Write An FCE Article
How To Write An FCE Report
How To Write An FCE Review
How To Write An FCE Email