FCE Reading Part 1
Here is a FCE Reading Part 1 exercise.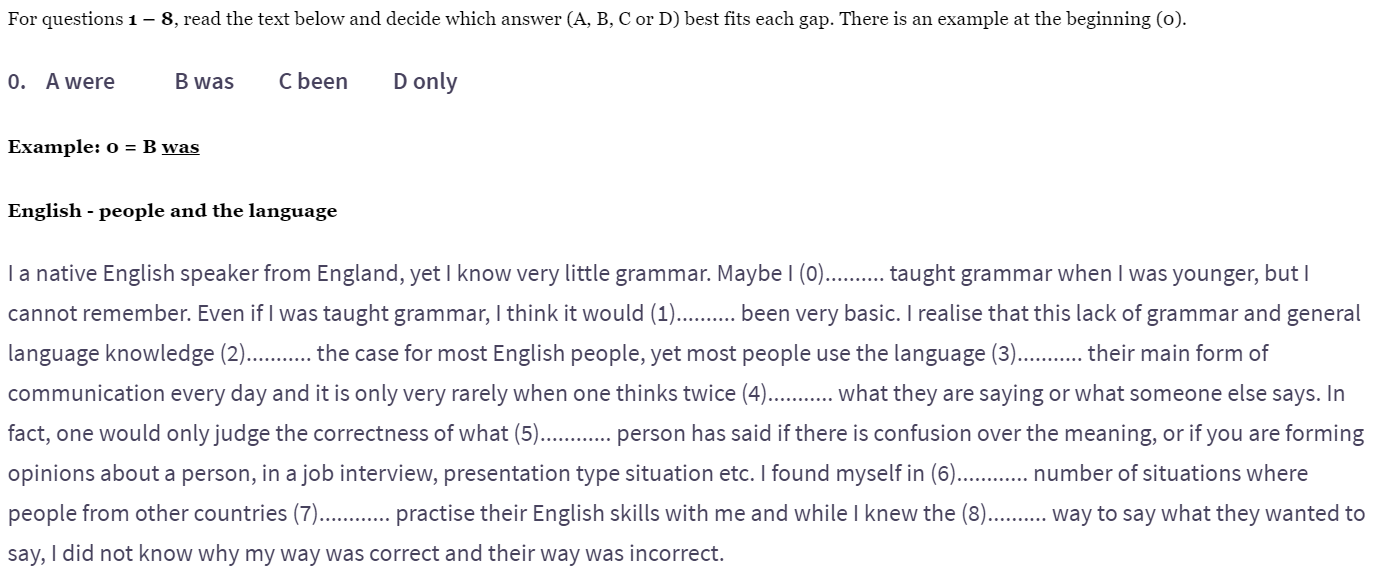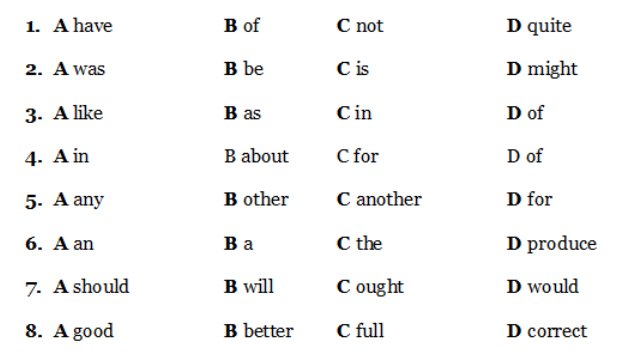 If you want to learn a technique to pass this part of the FCE exam, I recommend watching the video below.
The Reading and Use of English sections are combined into one exam paper. According to Cambridge, part 1 of this paper is classified as 'Reading'. This classification changed recently, which is why this video title is 'Use of English Part 1'. So, don't worry, this is the correct video and it is the same as 'Reading Part 1'.
The video above is for FCE members only, please register here or log in to watch.
Here are the answers:
1 = A - have
2 = C - is
3 B - as
4 = B - about
5 = C - another
6 = B - a
7 = D - would
8 = D - correct